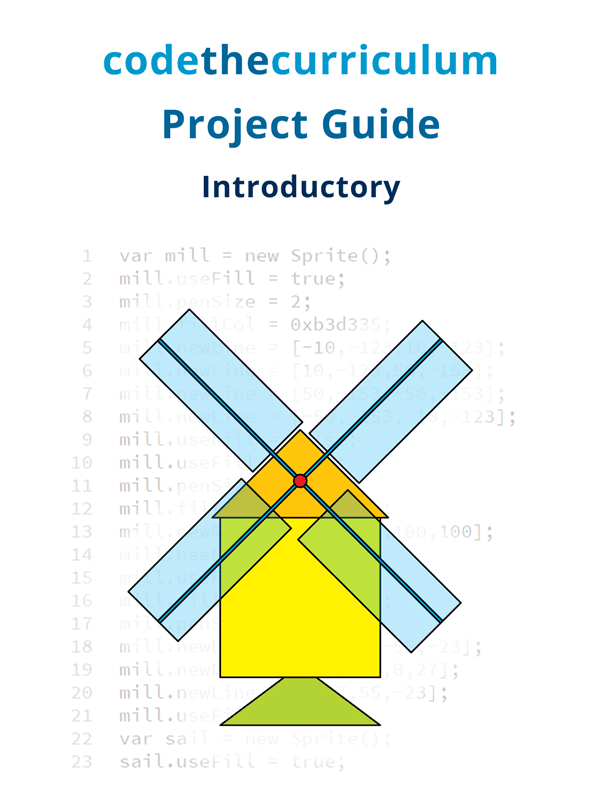 The Introductory Project Guide has 66 suggested coding tasks. The course covers all the requirements of the Key Stage 2 computer science curriculum and more. At all stages, useful programming techniques are shown.
Projects have been chosen as ones that might inspire pupils in many areas, and encourage further exploration and development of knowledge and skills. All projects have a description of aims and how the content meets national curriculum objectives, a discussion of planning considerations, a program listing for a working model and an analysis of the code, and suggestions for further tasks.
Projects include drawing objects using geometric shapes, instructing a turtle to draw patterns, mapping star constellations in the night sky and creating and launching a virtual rocket, and extend to simulations of real-life systems.